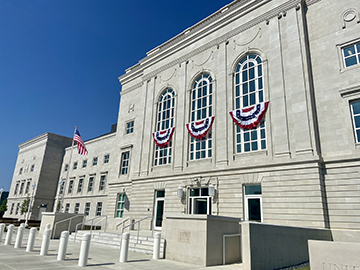 Chambers Location:
United States District Court
1100 Gurnee Ave.
Anniston, AL 36201
Anniston is a non-filing courthouse, documents CANNOT be filed in Anniston and MUST be filed in the Birmingham Clerk's Office.  However, courtesy copies should be mailed to or dropped off at the Anniston courthouse.
Motions for Extension of Time
Parties are REMINDED to file motions requesting an extension of time sufficiently in advance of their deadline so the court may issue a ruling in a timely fashion.
Proposed Orders
Any time a party files a motion with a proposed order as an attachment, the party SHALL email a Microsoft Word copy of the proposed order to maze_chambers@alnd.uscourts.gov.
Do NOT call chambers for legal advice.
Chambers staff are prohibited from giving legal advice.